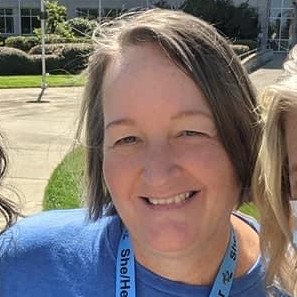 As a person who struggles with mental health at times, and having raised children who struggle with mental health and a child with addiction issues (all grown up now) it's important that people understand mental health and addiction. People who struggle with these issues and share their recovery journey with others bring a richness to the human experience and value to our communities.
Where I Started
It started with my oldest son who showed signs of mental health struggles at age 3. I was a certified paralegal working in the financial sector when I decided to become an advocate for other parents who had children struggling and were unable to get needed supports in the schools. I hung out my paralegal shingle and became on expert on the federal laws surrounding special education and the Individual Education Program (IEP). This evolved into sitting on advisory boards, committees, and councils at the county and state levels to get policy in place that better supported families and their children. As my son got older I became more involved in the youth/young adult systems and eventually started telling my story of mental health recovery. I went to work for mental health treatment providers and eventually moved into developing peer support systems at the county level for people receiving Medicaid benefits.
Where I Am Now
I currently work for a tech start up. We have developed a telehealth platform. People can look through our staff of peer support specialists and create a match that will work for them and schedule an appointment for support. I am Head of Peer Support. I supervise our peer supporters and work with our team to develop the program, including a training for people who would like to become a peer support specialist. Peer support has traditionally been done in-person, face-to-face, but the practice is evolving and the isolation Covid brought with it showed us that there was a whole population of people that did not have access to peer support because they were uncomfortable with in-person support.
Where I'm Going
I believe that peer support will become the "first line of defense" for people struggling with mental health and/or addiction. I believe our treatment systems will eventually embrace this process of peer support first versus more invasive treatment. I also believe peer support is a huge part of prevention and should be included in those efforts. The program we have developed at Flourish will be a game changer for people living in more rural and frontier areas of our states where there has not been access to that in-person peer support.