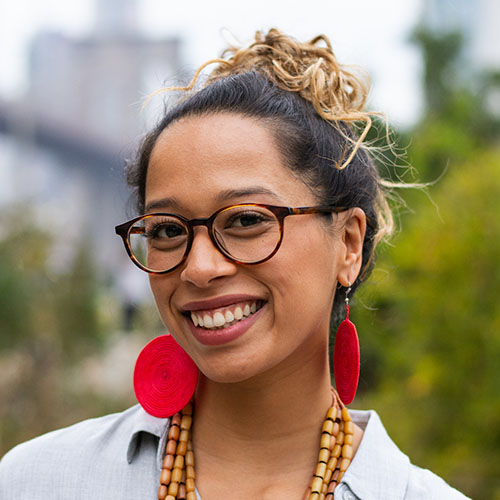 Consulting & Facilitation
As a human with lived experience of mental health conditions and an immigrant queer person of color, I deeply value the importance of mental health and emotional wellbeing for all people, especially for youth with diverse intersectional identities. I want healing, joy, and liberation for all people.
Where I Started
Since high school, I was a passionate youth advocate volunteer for many years and then became the Executive Director of a national youth-led nonprofit. Then I moved to New York and started my own social impact consulting business.
Where I Am Now
I am now CEO of Global & Collective. We bring people together to co-create change. I facilitate groups of people to create social impact campaigns, strategies and coalitions around the world for issues of intersectional mental health advocacy, climate & social justice, equity and inclusion.
Where I'm Going
I have begun to facilitate more participatory grant-making and trust-based philanthropy, and have already had the honor of facilitating participatory processes that have moved millions of dollars to grassroots nonprofits and youth mental health organizations in 10+ countries. I hope to partner with more funders to move millions more dollars to enable the important work of intersectional community groups led by youth, LGBTQIA+, BIPOC and mental health advocates around the world.